Is Winning the Best Revenge?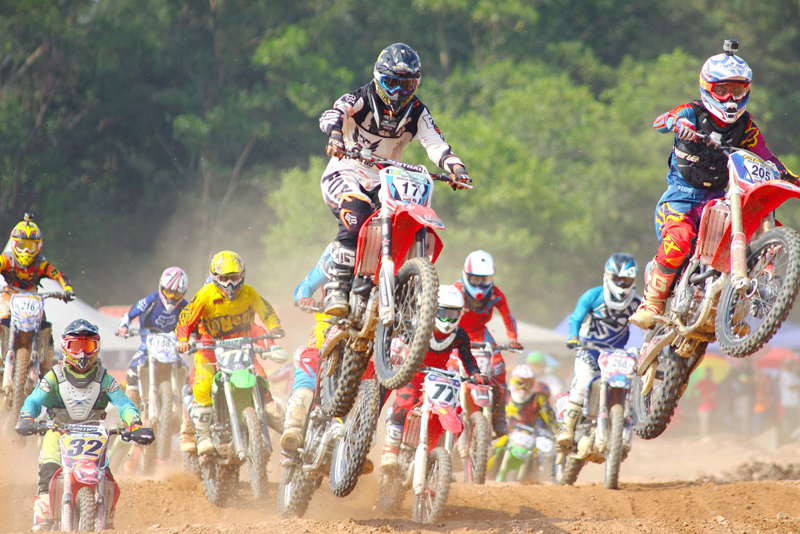 Is winning the best revenge? Not wanting a chance to have a repeat of Joliet, Matt Kenseth didn't allow Jeff Gordon to get within reach of his bumper in the final laps of the GFS Marketplace 400 from Michigan last weekend. He easily took the lead with 35 laps to go and finished more than 10 car lengths ahead of Gordon. Having had 3 nearly certain wins taken away from him at the last minute this season, he was more than determined to be the victor in Michigan. "What I thought of was Las Vegas, Bristol and Chicago because we were in a position to win all three of them and I got run into twice and passed once," said Kenseth, "I just tried to be a little smarter at the beginning of the last run, go slower and make sure I didn't use up the front tires," Kenseth said. "I really was thinking about how not to lose the race." Gordon felt with a few more laps he could have given Kenseth a run for his money. "It was fun running Matt down there and battling up front," Gordon said. "I wish we had a few more laps but that's probably a good make-up for what happened at Chicago. I would have liked to have gotten up there and shown I could pass him clean and race him clean, because I like racing with Matt." Although I'm sure he would have preferred the win, this 2nd place finish moved Gordon up 3 places in the standings to 6th place, and also showed that he felt bad about the way that he won in Joliet against Kenseth.

Nearly every week there has been at least one of the Chase drivers that has taken a hard hit in the Standings. This week it was Jeff Burton who for the first time since April finished outside the top 15. A 42nd place finish due to engine failure on lap 18 took Burton from 4th in the standings all the way down to 9th. It would truly be a shame for Burton to fall out of the Chase after having such a spectacular season. But as he puts it, "Nobody's going to take it from us if we don't let them." So, we aren't counting him out yet. Kyle Busch also took a hard hit in the standings falling from 5th to 7th after hitting the wall and finishing in 40th place.

After having a few weeks of bad luck, Tony Stewart is back on the upward swing. He qualified poorly, starting in 33rd but his crew did everything right and he had a good strong race. Finishing 3rd this week moved him up 2 places and he now sits in 5th place behind Mark Martin who also moved up 2 places. Dale Earnhardt, Jr. managed to hang on to 10th in the standings with his 6th place finish, barely holding on with Kasey Kahne a mere 49 points behind him in 11th.

The heat is on! With only 3 races left before the Chase gets underway, those drivers on the bubble of either making it or just missing it have some tense racing ahead. They know that a bad finish in any one of the next 3 races could knock them out of the running for the Chase. And as has already been seen this year, a bad finish this year could not only mean a bad year, but could possibly affect their ride next year as well. But someone in the top 10 is going to have to fall out for anyone else to make it in. So who is that likely to be? Or will they stay as they are now? The drivers are so close that it becomes a numbers game from this point on. Just finishing a few spots in front of the driver ahead of them in the standings could be the difference between making the Chase or having to settle for the race for 11th. As strong as Kahne has been, I think he's going to find what he needs and make it in. The wild cards in the scenario are most likely Kyle Busch, and Earnhardt, Jr. Both have shown that they have what it takes to make it some of the time, but they also both have had other issues that have ping-ponged them around. Another I'm not sure of is rookie Denny Hamlin. He has been pretty consistent, but this might just prove to be one of those scenarios where experience wins out.

No matter what happens this coming weekend at the Sharpie 500 from Bristol, it's sure to be exciting. Bristol is probably the most unpredictable race on the circuit, because you just never know when a driver is going to get caught up in a mess. The good side is that even though the cars often look as though they've been through a Demolition Derby, aerodynamics isn't a big issue here. This high-banked short track is one of the most physically exerting to the drivers as well as mentally challenging. It's a track where lapping slower cars happens quickly and passing can be extremely tricky. Tempers are short and patience is usually nowhere to be found. All in all it makes for a great night of racing for the fans. Don't take your eyes off the track, for everything can change in the blink of an eye. I expect to see some hard racing and probably another shake-up in the points standings.

As we get closer to the Chase, your e-mails have been focused on who's going to make it and who isn't. Keep letting me know what you think!

Til next week...
This site needs an editor - click to learn more!

Related Articles
Editor's Picks Articles
Top Ten Articles
Previous Features
Site Map





Content copyright © 2019 by De Powell. All rights reserved.
This content was written by De Powell. If you wish to use this content in any manner, you need written permission. Contact BellaOnline Administration for details.